We Are Here To Make It Happen
Whether you are honing your skills, or a first timer looking to make something awesome, the HGAC has you covered!
No experience or prerequisites needed. Make what you want, when you want, and feel free to bring friends and family along. No age restrictions apply - if you are interested, you are ready.
We can also support your next big event: office parties, birthdays, school events, etc.
Day, evening, and weekend sessions are available; schedule yours today!
Choose from a seemingly endless number of colors and projects with this hands-on offering.
Each participant can expect a customized experience and something awesome to show for it.
This offering is ideal for groups and families of all sizes and the adventurous individual.
Pricing
Ornaments - $30/piece
Cups/Bowls/Vases - $50 - 100/piece
Sculptural Objects - $50 - $75/piece
*Additional charges may apply to large groups.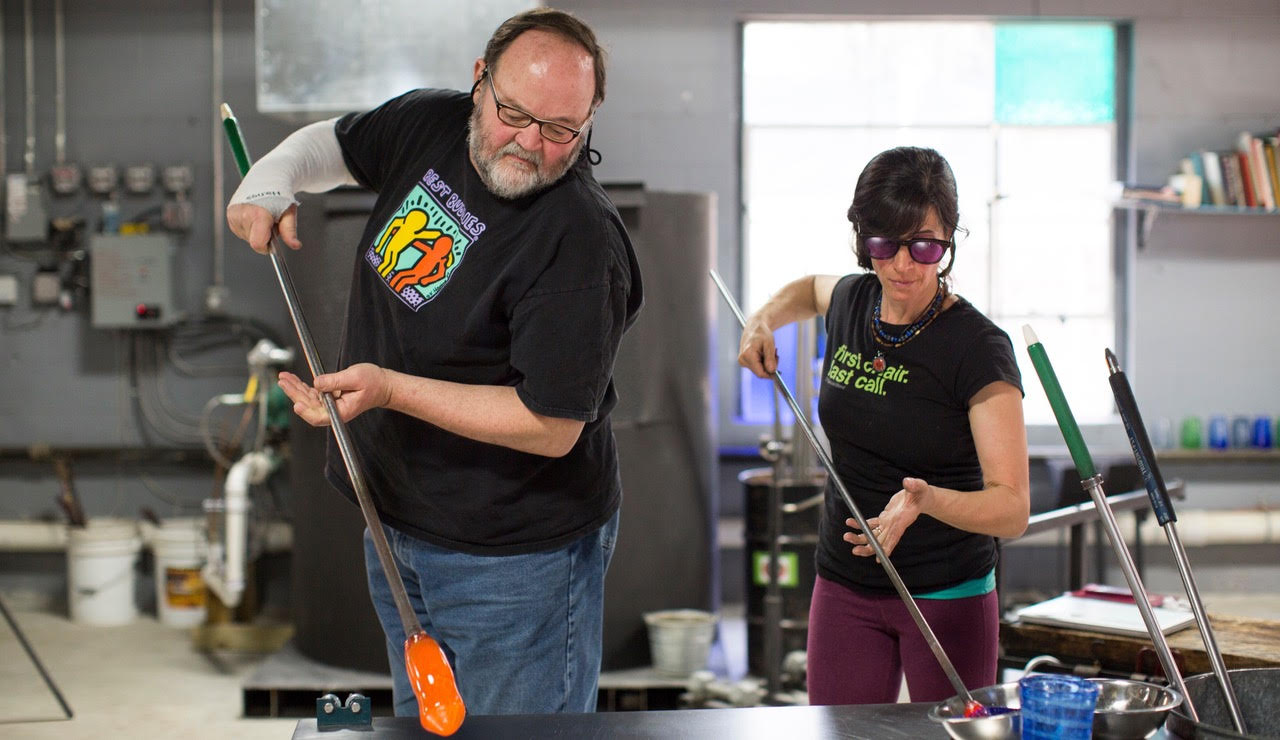 Private Lessons will focus on introductory shapes intended to highlight the fundamentals of glassblowing.
These sessions are geared to the individual interested in process over product.
1-2 People - $125/hr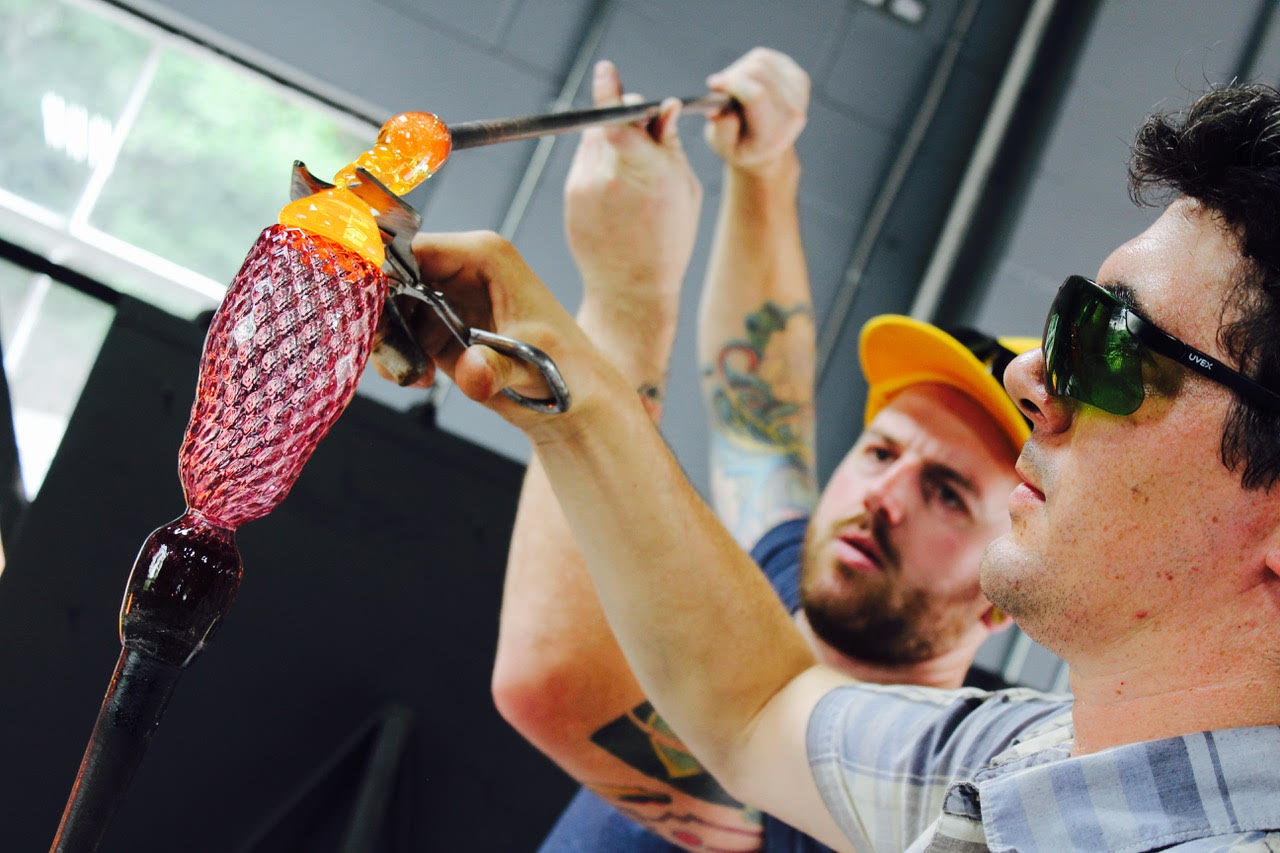 The HGAC has all of the facilities needed to support your glassblowing needs.
Color is available for sale.
3 Hour Minimum - $50/hr